Barbie
Barbie Extra Express Yourself A3 Creative Art
Express yourself with our Barbie Extra Express Yourself A3 Creative Art. This dynamic and colourful piece features Barbie and her friends in bold and playful poses, surrounded by vibrant shapes and patterns that celebrate individuality and self-expression. Hang it in your bedroom, office, or any other space where you want to feel inspired and empowered, and let Barbie remind you that there's no such thing as being too extra when it comes to being yourself. With its energetic vibe and message of self-love, our creative art is the perfect way to add some fun and flair to your decor and your life!
Sale price
$10.36 AUD
Regular price
$12.95 AUD
Unit price
per
View full details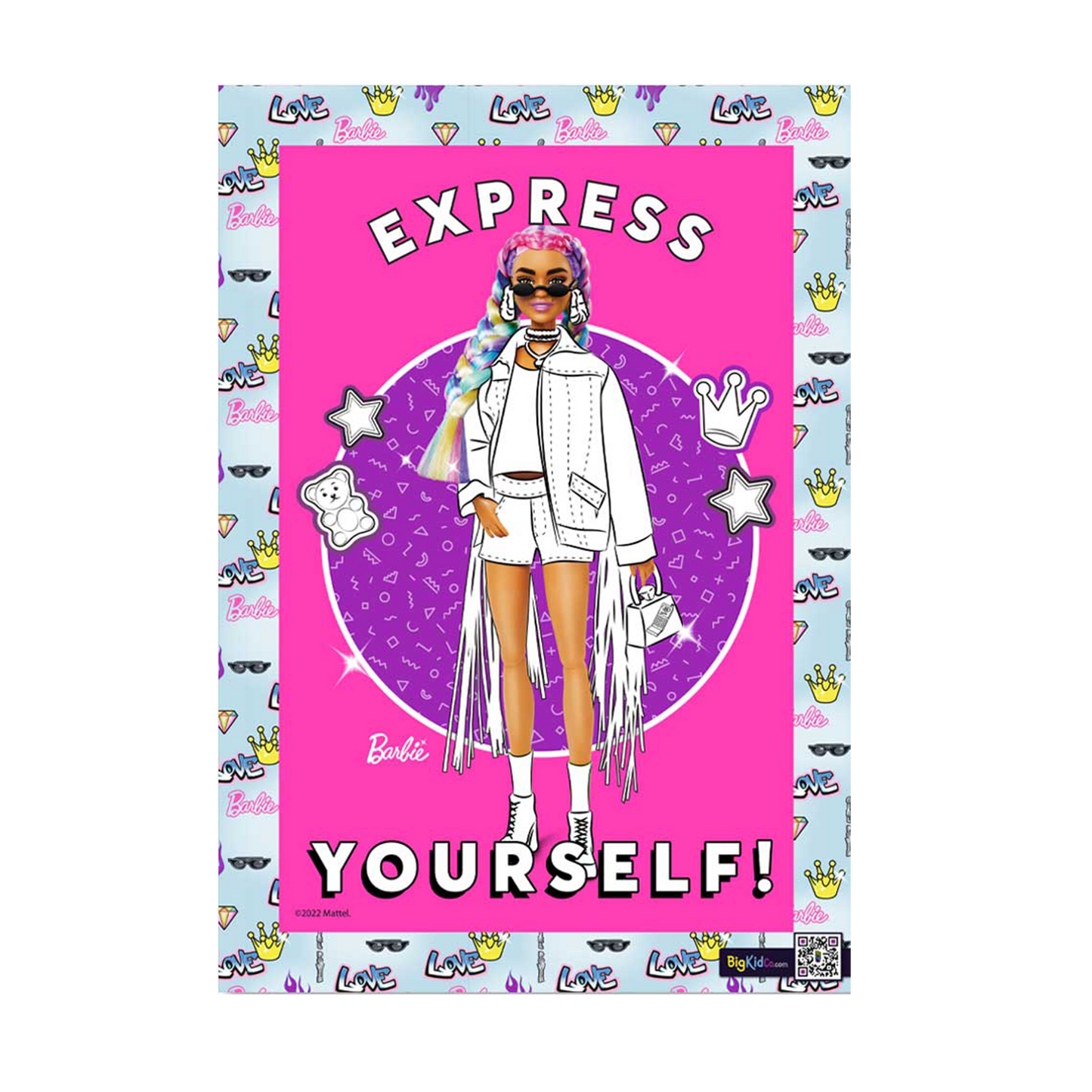 Subscribe & save 10% on your first order
Free Shipping on orders over $65
How To Install Spray & Up Artwork
Check out our easy installation video to ensure you are ready to go once your artwork arrives. It's so simple, you can get the whole family involved!
Installation Guide